What the Pop? Discovering LMA Pop with Olly Gaspar of weseektravel.com
Written By Ryan Sullivan
•
Sep 21, 2023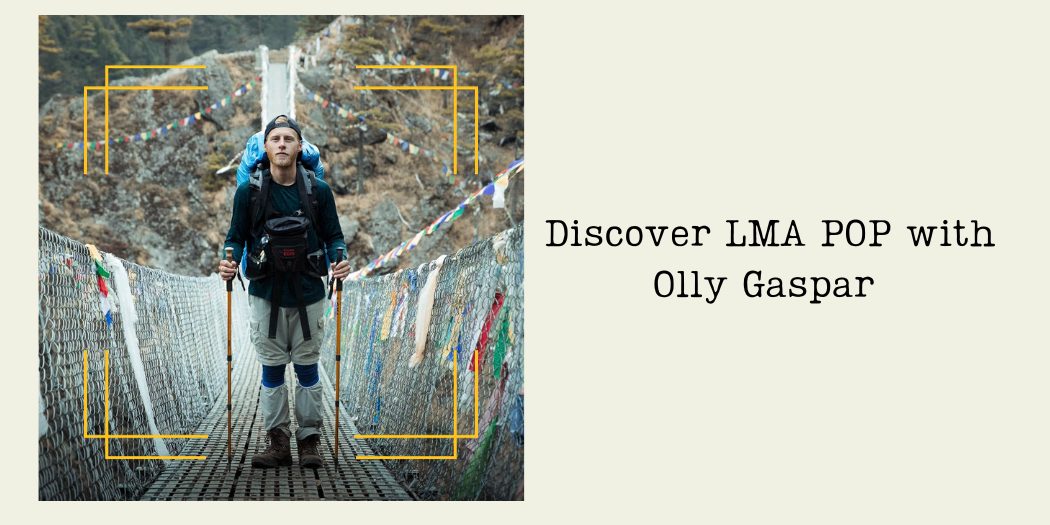 What the Pop? Discovering LMA Pop with Olly Gaspar of weseektravel.com
Olly Gaspar, founder of weseektravel.com is a Swedish-born Australian passionate about photography and travel. As a content creator, Olly is always on the lookout for innovative ways to monetize his content so he can continue to focus on what he loves. Having now been a user of Stay22's Let Me Allez (LMA) Pop for a little over a month, this interview is the first instalment of a 3 part series in which we'll be checking in with Olly about the evolution of his relationship with LMA Pop and Stay22 over a 6 month period. Enjoy!
How did you hear about Stay22?
Stay22 initially came onto my radar when I heard about the success other travel bloggers were having with the program. I try my best to keep a close eye on industry trends and innovations, and I was hearing from many travel bloggers in the community who were raving about the positive results they saw after implementing Stay22's maps and the new Pop feature on their websites.
I've worked with several accommodation booking sites in the past. Still, I was intrigued by the potential benefits of using Stay22 for combining these affiliates and I wanted to see for myself if this could enhance the travel experience for readers.
What was the gap or pain point that you hoped Stay22 could fill?
As a travel blogger one of the pain points I encounter is the cumbersome process of creating affiliate links for various accommodation booking sites. This is a very time-consuming process and involves navigating through multiple platforms, which ultimately takes away from my ability to focus on creating great adventure travel content for my readers.
I was interested in a solution that would streamline this process and make it more efficient. I was also very interested in the LMA Pop feature, which promised to help automatically direct readers to booking sites when they demonstrate purchase intent.
Furthermore, prior to implementing Stay22's interactive maps, I was manually creating static image infographics to show readers the best places to stay within a specific area. After adding a dynamic Stay22 map to my guide on where to stay in Rekjavik, my readers can now view real-time information on available accommodations with direct links to book at the best price across the top platforms. This results in a better user experience and increased CTR with less time involved to create the map.
What were your apprehensions about Stay22?
Initially, I was hesitant to add a script to my website that could potentially slow it down or cause other technical issues. I've spent quite a bit of time ensuring my website passes all of Google's Core Web Vitals, and I know that adding global scripts can slow down the site considerably. However, after over a month of running the LMA script, I've noticed no increase in page load times in real user reports.
At first, I was also hesitant to add the script because I was concerned about replacing the links from my existing partners. As an affiliate marketer, I had spent a lot of time and effort cultivating relationships with various booking sites, and I didn't want to jeopardize those relationships by switching completely overnight. However, after discussing my concerns with my account manager, they were able to create a custom script that met my needs and preferences.
How did you come to the decision to give LMA Pop a try?
When I first heard about LMA Pop, I was initially hesitant to try it out because I had never used pop-ups on my website before. However, my account manager at Stay22 explained to me how the script worked, and I was impressed by their use of AI algorithms to determine when a pop-up to a booking site would be beneficial for my readers.
The account manager explained that LMA Pop's AI algorithms analyze reader behavior and determine the optimal timing and placement of the Pop based on several factors. This ensures that only a very small percentage of readers who are actually ready to book will see the pop-up, minimizing any potential negative impact on the user experience.
How did the Stay22 LMA Pop integration go for you?
The integration of Stay22 LMA Pop onto my travel blog has been one of the easiest ways that I've found to increase revenue, with no negative feedback received from my readers.
The integration process was very straightforward and user-friendly, with clear instructions provided by the Stay22 team and specifically my account manager, Arjun. Thanks to his help, the script was easy to install and he even customized it to my specific needs. The best part was that I was able to start seeing results almost immediately. Since integrating Stay22 LMA Pop, I've seen an additional steady stream of affiliate commissions, which has been a great boost to my overall revenue.
Thanks to Olly for sharing with us his experience with the LMA Pop and our Stay22 team and be on the lookout for parts 2 and 3 in the coming months. Curious about how you can save time, earn more and live your life? check out LMA Pop for yourself!